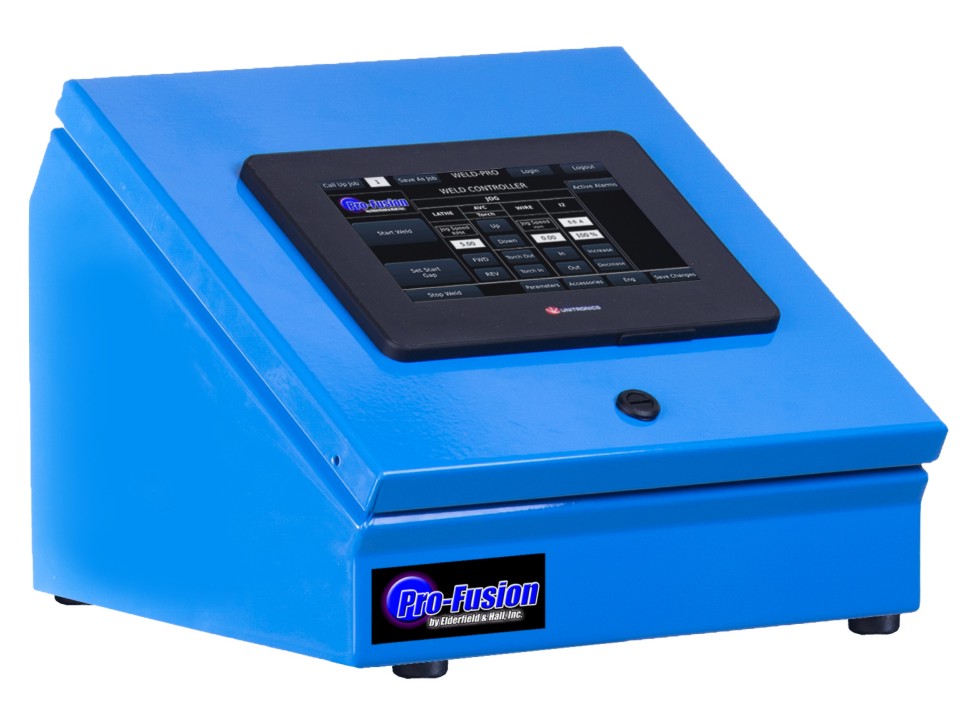 The Pro-Fusion "WELD PRO" weld controller
makes quick and easy work of changing from
job to job. CAPABILITIES:
Control welding power supply, lathe or other
motion device, AVC, wire feeder and aux gas
from one location with either Modbus or
0 - 10V signals or BOTH!

Shown with optional wire feeder.
As shown on the attached pdf.